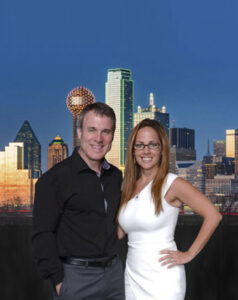 Mark and Tamiel Kenney
are seasoned real estate investors and the founders of Think Multifamily, a leading Multifamily Acquisition and Education Company that prides itself on a family-oriented approach to business. Mark and Tamiel are invested in over 4,000 units with a strategy focused on acquiring, owning and opeoperating apartments, and providing clients with otherwise unobtainable real estate investments at reduced risk. Think Multifamily provides innovative technology simplifying the investment process, facilitates avenues for investment, increases returns through capital campaigns and perhaps most importantly, pprovides people with better places to live.
Despite Mark and Tamiel's family-oriented approach, things weren't always so rosy. Indeed, the genesis of their philosophy came about when Tamiel nearly walked out on Mark after plunging himself into 80+ hour work weeks. With that rude awakening fresh in their minds, Mark and Tamiel redoubled their efforts and went inwent into business with each other. Now, they are focused on giving back to their community, with a large portion of Think Multifamily's profits going to support various charities. Tamiel herself is a registered nurse, and has gone on a number of medical mission trips. As business partners, they are also passionate about apartment iinvesting and offer a holistic approach to educating others on how to become successful in this business, as well as in ther areas of their lives. In their very first year of coaching others, they helped close on 2,500 units in excess of $180M
Tracy and Keeley
Hubbard are the father-daughter duo, and Managing Partners of Hubbard Capital Group, an investment firm specializing in large multifamily and Texas vineyards.
Tracy has a unique background with over 20 years of experience in the financial sector as a commodities and Forex trader, and investment fund manager. His real estate experience began in the 1980's where he owned and operated over half a million square feet of industrial warehousing distribution facilities. Tracy's experience in both income-producing real estate and the global financial markets gives him an edge in helping to position investors for success in the coming years.
Keeley's desire to help people achieve their financial goals started at a young age and continued through the years as she graduated from TCU and pursued a career in financial education. She spent 7 years in this industry as an Executive and her passion for people and skilled communication drove unprecedented growth.
Keeley and Tracy's unique skills have created the perfect match in identifying solid investment opportunities, and providing peace of mind to investors from acquisition to operations, and ultimately on to the next investment opportunity. Integrity, transparency, and delivering results to investors is at the core of every decision they make.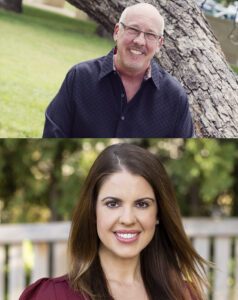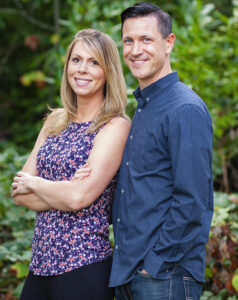 Emily and Josh Houser
are the co-founders of Houser Capital Group. Josh has been investing in rental real estate since 2002, including single family homes, small multifamily, and apartment complexes. He has a bachelor's degree in business management and has worked in banking and finance since 1999, most recently as a residential mortgage broker. Emily has been investing in real estate since 2014 and is an avid entrepreneur. Together, Josh and Emily have participated in the acquisition of over 3,000 apartment units in the last three years. They are passionate about running and spending time with their daughter.
"This is my first investment with Dr. Capelo and his group and thus far, everything is proceeding as planned.  Communication is a priority, and I receive quarterly statements in a timely manner.  I look forward to seeing this investment to fruition and investing with him in the future."
Rod and I met as dads on our daughters' soccer team.  We got to talking about investing and real estate and he told me about an upcoming deal which we eventually bought into as partners with him being the lead. Rod has been completely open and honest anytime I had a question about the deal or investing in general.  I have partnered with Rod on another deal recently and look forward to leveraging his passion and growing experience more frequently in the future.
I have worked with Dr. Capelo over the last few years on several separate real estate investments. His knowledge and enthusiasm with real estate investing is infectious. His honesty and integrity are second to none. As a CPA, I am a very conservative investor who requires accuracy and achievable results. Rod has always been direct and to the point when discussing future project expectations as well as current project status. I can always trust Rod at the helm driving results.
Connect to Invest
Ready to achieve true financial freedom through safe, tax advantaged, real asset investments? To hear about the opportunities I have available now, schedule a call and let's chat!