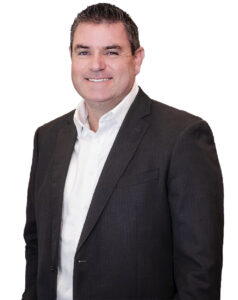 Dugan Kelley
Attorney & Strategic Advisor
Dugan P. Kelley co-founded Kelley Clarke, PLLC with the mission to deliver big firm expertise and experience to our local community. Kelley Clarke currently serves clients throughout the United States with its principal offices in Prosper, Texas, and Santa Barbara, California. Mr. Kelley chairs the firm's real estate practice group, assisting clients in all phases of multi-family, commercial, and residential acquisitions or sales. Mr. Kelley's real estate expertise includes transactional services for his clients ranging from commercial loan closings, real estate private equity capital raises, joint venture agreements, commercial leasing, business acquisitions, and general commercial real estate services for multi-family syndicators, investors, and developers. In the last couple of years, he has handled combined transactions of over 3+ Billion Dollars.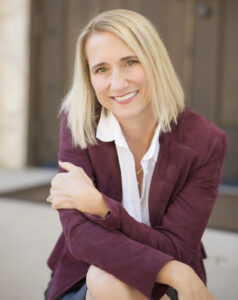 Monika Heaton
Monika Heaton has 30 years of experience guiding business professionals to make smart tax and financial decisions.
She earned her Bachelor's in Business Management (with an emphasis in Accounting) from Sonoma State University. She spent over six years in public accounting and has worked for companies such as GE Capital, SPL Worldgroup Consulting, and Oracle.
Leaving corporate life to raise her daughter, Monika founded DFS in 2001. In 2004, she became an Enrolled Agent and in 2013, she received her NTPI Fellow designation.
Monika is the Director of Communication for the Texas Society of Enrolled Agents. She serves on the board of the Southlake Chamber of Commerce. She also is the Treasurer of River Hills 2 Office Condominiums.
Monika lives in Fort Worth with her husband Robert. During her free time, she enjoys tennis and Peloton.
What is an EA?
https://www.naea.org/naea-education-foundation/educating-america/enrolled-agents/
What is a NTPI Fellow?
http://www.naea.org/education-events/national-tax-practice-institute/ntpi-fellow
"This is my first investment with Dr. Capelo and his group and thus far, everything is proceeding as planned.  Communication is a priority, and I receive quarterly statements in a timely manner.  I look forward to seeing this investment to fruition and investing with him in the future."
Rod and I met as dads on our daughters' soccer team.  We got to talking about investing and real estate and he told me about an upcoming deal which we eventually bought into as partners with him being the lead. Rod has been completely open and honest anytime I had a question about the deal or investing in general.  I have partnered with Rod on another deal recently and look forward to leveraging his passion and growing experience more frequently in the future.
I have worked with Dr. Capelo over the last few years on several separate real estate investments. His knowledge and enthusiasm with real estate investing is infectious. His honesty and integrity are second to none. As a CPA, I am a very conservative investor who requires accuracy and achievable results. Rod has always been direct and to the point when discussing future project expectations as well as current project status. I can always trust Rod at the helm driving results.
Connect to Invest
Ready to achieve true financial freedom through safe, tax advantaged, real asset investments? To hear about the opportunities I have available now, schedule a call and let's chat!